"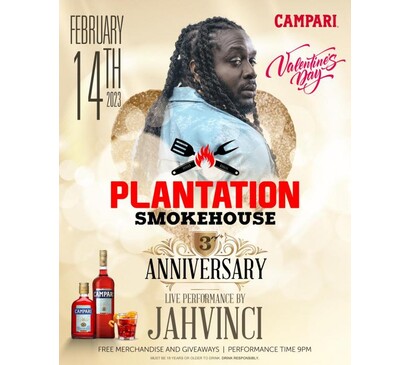 Plantation Smokehouse: 3rd Anniversary
Plantation Smokehouse, Richmond, Priory, Saint Ann's Bay, Jamaica
Join us to celebrate our third year anniversary with the World Singer Jahvinci live this Valentines Day February 14 2023. Free merchandise and giveaways. Performance starts at 9pm.
Details
Plantation Smokehouse

February 14, 2023 8:00 PM

February 15, 2023 4:00 AM

Entertainment
anniversary
Concert
entertainment
Ochi
Ocho Rios
More
Refund Policy
All sales are final. Strictly no refund or exchange.

No photos Found
Oops, there is no information to display here as yet