"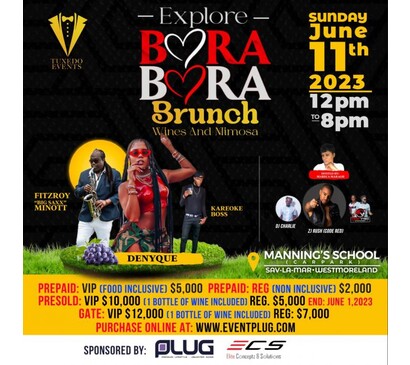 Bora Bora Brunch
Manning's School, Savanna la Mar, Jamaica
Tuxedo Events presents Explore Bora Bora Brunch: wines and mimosas on the Manning's School Ground Sunday, June 11th, 2023. Please join us as we explore Bora Bora a place where lovers go. Take Advantage of our early bird and pre-sold tickets.
Details
Manning's School

June 11, 2023 12:00 PM

June 12, 2023 2:59 AM

Entertainment

N/A
Brunch
Day Party
Food inclusive
Westmoreland
wine
Refund Policy
All sales are final. Strictly no refund or exchange.