"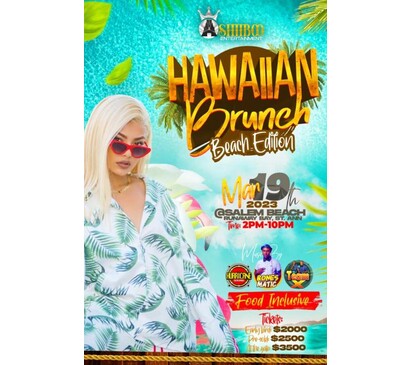 Hawaiian Brunch Beach Edition
Runaway Bay, Jamaica, Jamaica
It takes the same energy to worry as it does to think positive. Use your energy to think positive and positive things will happen. Let's brunch on the Beach on North Coast I bring to you HAWAIIAN BRUNCH BEACH EDITION March 19, 2023 Mek the place nice
Details
Salem Beach

March 19, 2023 2:00 PM

March 20, 2023 2:00 AM

Entertainment

N/A
#FingerFoods
beach
Brunch
celebration
chill
More
Refund Policy
All sales are final. Strictly no refund or exchange.

No photos Found
Oops, there is no information to display here as yet